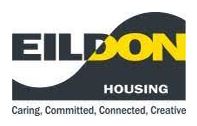 Changeworks puts tenants in control in the design of a new energy support service
Changeworks is partnering with three housing associations to design an innovative new energy advice service for new tenants – with tenants themselves at its heart.
The project will be delivered in partnership with the Service Design Academy, Eildon Housing Association, Prospect Community Housing Association and West Granton Housing Cooperative.
With the support of this new service, those moving into a new home will feel confident and secure in managing their energy and keeping their bills under control. The innovate service design approach provides tenants with the opportunity to share their experiences and participate in the development of the new service. They will be joined by Housing Association staff members involved in managing tenant services, energy advisors and behaviour change specialists from Changeworks, and facilitators from the Service Design Academy.    
The project is funded by the William Grant Foundation

and Changeworks and aims to create a scalable service that ensures tenants are energy confident as they enter a new tenancy.
Once the service design phase is complete, it will be piloted across Housing Association partners at Eildon, Prospect and West Granton.
Aidan Tracey, Low Carbon Communities Manager at Changeworks, said: "We know from our research that the majority of new tenants lack knowledge and skills to confidently manage their energy costs and ways to make their energy bills more affordable. This project will address this and design a service that creates energy confident tenants with the hope that it will prevent them falling into fuel poverty.
"We wanted to ensure tenants were central in this process and involved at the key service design stages. We're thrilled to be working with our partners at the Service Design Academy, Eildon Housing Association, Prospect Community Housing and West Granton Housing Cooperative to make that a reality."
Katie Murrie, Lead Consultant at the Service Design Academy, said: "we're delighted to be working with Changeworks on this valuable project. Using a service design process for this project will empower tenants to fully participate alongside key Housing Association staff and Energy Advisors to ensure a robust and scalable service is designed."
Larke Adger (CEO, West Granton Housing Co-op) expressed, "We're delighted to be working with Changeworks to pilot this new approach to energy advice for our tenants. Energy costs are a big concern for everyone right now, and we want to do everything we can to support our tenants to be more able to manage their bills. Getting everyone around the table to design a new service like this means we can work collaboratively to achieve great outcomes, and hopefully prevent tenants falling into fuel poverty when they move into a new property."
If you would like to find out more about the project, please contact Aidan Tracey via email at atracey@changeworks.org.uk.