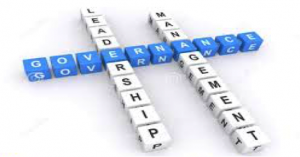 WGHC is controlled by its members. The Committee of Management of WGHC is its board of directors.
WGHC is a fully mutual co-operative which means only tenants may be members. A Committee of Management is elected from the membership. Each September there is an Annual General Meeting. Among other business the AGM includes elections to the Committee. Only tenants may be elected to the Committee.
The Committee of Management monitors the operations of WGHC and takes strategic decisions such as new initiatives, major commitments and projects. It sets rents and budgets. It receives management accounts and other reports, approves policies and monitors performance and finance. Subcommittees and short life working groups may be used to focus on specific areas of work.
Committee members abide by a Code of Conduct and must not use their position to gain advantage for themselves or others.
WGHC's Committee of Management consists of a maximum of 15 members. Currently, there are 10 members:  7 fully elected, 2 casual vacancies and 1 Co-Optee.
WGHC encourages all its members to consider standing for election to the Committee of Management.
There is a wide range of ages, knowledge and experience among our committee members. Length of service ranges all the way from a 2 years to 25 years. We believe this breadth of experience is a great advantage to our committee. Further details can be found here. The CEO is Company Secretary.
Details of how to stand for election are sent out to every member each year before the Annual General Meeting. If you are interested in joining WGHC's Committee of Management please contact a Senior Staff Member. They can arrange for you to meet with one or two of our current Committee members for an informal chat about what's involved.
Our Legal Status
West Granton Housing Co-operative Limited is registered as a society under the Co-operative and Community Benefit Societies Act 2014. As such we must make an annual return to the Financial Conduct Agency. Our registration number is 2357 RS.
The registered office is 26 Granton Mill Crescent, Edinburgh EH4 4UT.
WGHC is a fully mutual co-operative housing association and a Registered Social Landlord (RSL) registered with The Scottish Housing Regulator. The registration number is HAC225.
WGHC is a not for profit organisation. Any surpluses are used for the objectives of the co-operative. No surpluses are distributed to members. Members cannot buy their homes. WGHC is an independent company. We are not a member of a group nor a sub-division of another company. WGHC itself has no subdivisions.