WGHC directly employs staff to carry out all the day to day operations including finance and administration, housing management and maintenance management. Unlike many other small RSLs we do not buy services (e.g. maintenance, finance) from a larger RSL.
Specialist consultants and contractors are used as necessary for building and maintenance contracts and day to day repairs.
WGHC currently has 9 staff, 5 full time and 4 part time.
The basic working week is 35 hours worked 9:00am to 4:30pm with a half hour break for lunch. There is some flexibility in hours and some out of hours working.
The table below shows the staff structure. Each staff member has a specific role within the team and a primary area of interest. However, as a small organisation, everyone is expected to work "generically" to some degree.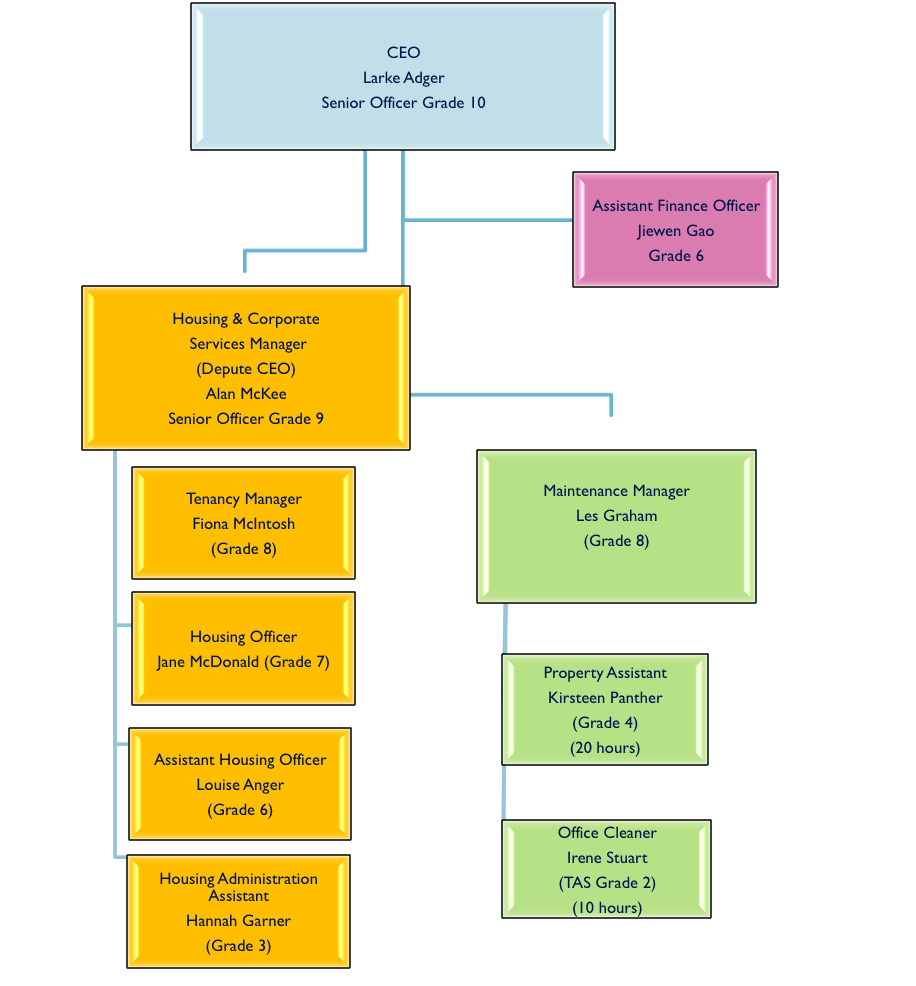 WGHC's SENIOR STAFF TEAM
WGHC encourages training and career development and has relatively low staff turnover and a very good record of staff progressing within the organisation.